Japan Study Tour: 1st – 9th December 2018
Join our Toyota study visit and lean training in Japan for an experience of a lifetime.
1st – 9th Dec. 2018
We proudly offer this unique opportunity to gain hands-on experience of Toyota Way studying under Toyota guru's for a week in Japan.
Lean Management System study tour covers the overall picture of lean leadership and lean production system allowing you to study in Toyota's own training centre with direct access to Toyota trainers and Toyota production facilities.
This is a once in lifetime opportunity to boost your leadership and management skills by learning from the best in the world and gain your certificate from Toyota. We have created a study week that combines intense learning with fun and cultural immersion!
Intended Audience:
Service organisation managers from technology to health
Manufacturing & plant managers
Operational excellence leaders & change champions
This Tour is also ideal for rising stars within corporations that are looking to be fast tracked into lean leadership with transformational responsibility
Webinar: Thursday April 26, 2018 @ 12 Noon Eastern time (5PM UK time)
ROUTE to AGILITY: How to Become Resilient in a Fast-Changing World
ERG VIRTUAL Meeting Thursday April 26, 2018 @ 12 Noon EST.
ROUTE to AGILITY
How to Become Resilient in a Fast-Changing World
Dr. Keivan Zokaei will share his ideas and a short video with us, followed up by an interactive Q&A session. 
"I recently visited NxJ. You know them from Simon Sinek's legendary Ted Talk which has been watch 40 million times around the globe! NxJ only hire under 30's. 50% of their staff time is allocated to self-development and/or developing their communities! A company of less than 250 people, with revenue of $2.5B. Yes; that's correct, more than $10M per head with extremely low cost of servicing customers. Though, I don't exactly know how much they pay for "electrons".
You might say, NxJ is a Tech company. That's why they have such unique culture and systems. If you said so, then I am afraid, you were wrong! Watch this video to see how an apple company (that's not Apple Company) disrupted their industry and grew more than 50% in couple years while at the same time slashed their costs (instead of adding costs)!
Are you ready to compete in this brave new world?  Do you have the appropriate systems and culture required to compete?
The answer to NxJ and WFL success is that they invested in a Culture of Agility and System of Improvement.  If you have not already invested in systematic continuous improvement and cultural agility, then you'd better hope your competitors haven't either!"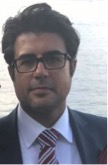 Dr. Keivan Zokaei
Managing Director, Enterprize Excellence
Email: Keivan@enterprizeexcellence.com
Website: www.enterprizeexcellence.com
Mobile: +44 7572 505721
Keivan is a "lean thinking" expert, consultant and published author.  Keivan regularly advises C-suite executives at global companies.  He has led transformation projects in Service, FMCG and Manufacturing industries working with organisations, such as ASSA ABLOY, Welsh Water, Wartsila, Unilever, Marks & Spencer, TESCO, Walmart, MARS, Sainsbury's, Scottish Government, and Imperial Tobacco.  Keivan was also an Advisor to the Auditor General in Wales on how to cut costs and improve public services as well as publishing several key reports commissioned by various European governments and industrial bodies.
A winner of the prestigious Shingo Research and Professional Publication Award, he has 15 years of experience at the cutting edge of lean thinking, specializing in operations and supply chain management.  Previously Keivan was Director at the Lean Enterprise Research Centre of Cardiff University, a birthplace of "lean".  He then joined S A Partners as Principal Consultant and later Partner.  Keivan founded Enterprize Excellence in 2015, a consulting firm with offices in London and Dubai.  He is a regular keynote speaker and engages with executives through media including appearances in Guardian, BBC and Huffington Post.
 For more information about Keivan's background, check out his LinkedIn profile: https://www.linkedin.com/in/keivanzokaei/
Register today: https://attendee.gotowebinar.com/register/8764410983441860610